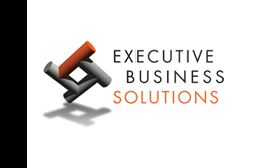 EBS Security Experts
Key EBS security solutions include:
Business-wide solutions
Security consulting
Security threats and vulnerability analyses
Security management
Supply chain security
Brand integrity management- identifying, assessing and managing risk to trade secrets, intellectual property rights, brands, reputation and revenue flows
Market entry planning and due diligence program design for new markets and products in a global market.
Technical surveillance countermeasures (TSCM)
Homeland security contingency planning
Information Technology
Secure and verifiable information storage and transfer
Security reviews and assessments
Information security program design and gap analysis
Information technology security and investigations
Perimeter security scanning
Computer crime and fraud investigations
Computer forensics
Event and Facility
On and off-site meeting security
Technical surveillance countermeasures (TSCM)
Industrial security
Labor strike security
Personnel
Pre-employment background checks and investigations
Executive protection
Our consultants are certified security professionals.
Certifications include:
Certified Protection Professional (CPP)
Certified Information Security Manager (CISM)
Certified Information Systems Security Professional (CISSP)
Certified Information Privacy Professional (CIPP)
Certified Information Security Manager (CISM)
Certified Information Systems Auditor (CISA)
Professional society memberships include:
American Society for Industrial Security (ASIS)
Information Systems Audit and Control Association (ISACA)
International Information Systems Security Credential Consortium (ISC2)
International Association of Privacy Professionals (IAPP)
Open Web Application Security Project (OWASP)
InfraGard
For an immediate security need or just to learn more —please contact us. There's no charge for an initial conversation and assessment…and you'll come away with some new ideas for managing your business more securely.
Copyright © Executive Business Solutions 2009 | Privacy Policy